Probiotics for Eczema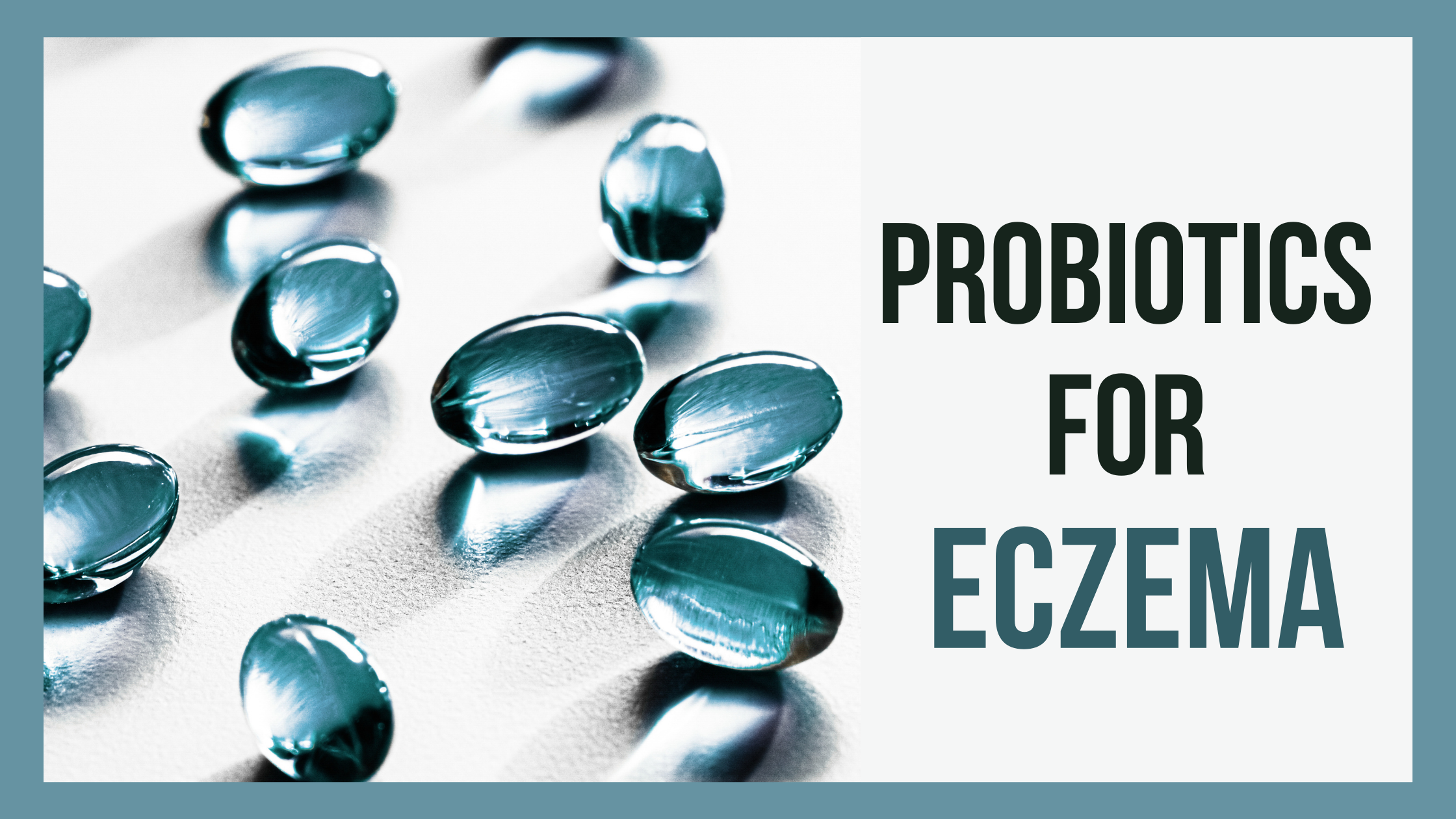 Table of contents
Introduction
Eczema is a chronic inflammatory skin condition commonly suffered by many people. It affects between 5-20% of people at some point in their life. Numerous clinical trials are on the way and probiotics are thought to be an effective eczema treatment. Although many doctors are using them increasingly to treat eczema, according to a research review published in Cochrane Database of systemic Reviews,it is suggested that probiotics may not be an effective eczema treatment and the use of probiotics is not evidence based. However, there is no harm in using them and evidence do not show an increase of adverse events. Future research is needed to know the exact benefits of probiotics in treating eczema.
The symptoms of eczema can be annoying. Apart from dry sensitive skin, the itching can be severe, especially at night. You may suffer from loss of sleep due to this. Thickened, scaly, crusty skin with red patches can be unsightly. Sometimes these lesions become raw, swollen and ooze pus. Having lesions on hands and visible areas of the body can affect your job and relationships. Having eczema can severely affect your quality of life. Eczema is not a curable disease and it can give rise to many flare-ups during your life time.
Dealing with eczema can be challenging. Can probiotics be the answer?
What are Probiotics?
Our bodies are full of good and bad bacteria. Probiotics are considered as good bacteria, because they keep our gut healthy. Probiotics are live microorganisms taken by mouth. Mostly probiotics include Lactobacillus bacteria and yeast. They are naturally found in yogurt and unpasteurized milk. Kefir, miso, kombucha, Kimchi, dark chocolate, raw cheese and apple cider vinegar are also rich in probiotics. So, depending on the diet, you may be eating foods that contain probitocs already. Probiotics are known to provide healthy digestion.
Probiotics are available as supplements that commonly contain Lactobacillus and Bifidobacterium. These live bacteria in probiotics protect the gut wall by attaching to it and control the growth of undesirable bacteria. This promotes a healthy balance of gut bacteria while improving the function of your gut.
Although the exact impact on eczema by probiotic use is not clear, there are other proven benefits. Probiotics are known to;
Boost your immunity
Improve your digestion and improving the gut health
Help in preventing urinary tract infections
Research suggest that if a pregnant mother takes probitocs prenatally, the incidence of eczema in children will be reduced. However, supplementing probiotics in pregnancy must be done with caution by a doctor.
Why consider probiotics in eczema patients?
Eczema gives rise to dry skin with red, itchy rash with or without oozing. Scratching can make the lesions bleed and your skin can become thick and crusty. Eczema can greatly affect your quality of life.  Research has found that patients with eczema have different bacteria in their gut when compared to people who do not have eczema. Sometimes there is associated inflammation in their guts. Research suggests that if this mix of gut bacteria is changed or inflammation of the gut is reduced, eczema symptoms can be reduced too.
Evidence shows that bacteria colonies living on the skins of eczema patients are also different from those who don't have it. As with the gut, the skin's micro biome is not as diverse in people with eczema. This can leave it vulnerable for the bad bacteria to grow and proliferate. Staphylococcus is an example for a bad bacteria which proliferates on skin especially in people with eczema. Staphylococcus is a bacteria that is linked with flare- ups of eczema. It can trigger inflammatory response on their skin. Those who have eczema tend to have larger populations of this bacteria on their skin.
The aim of topical probiotic therapy is to build a healthier and more diverse skin micro biome in people with eczema. This is done by introducing the right strains of good bacteria on to the skin of eczema patients. This multitude of good bacteria will help to keep the harmful bad bacteria strains in check.
Eczema is associated with your immune system and the immune response is faulty. Probiotics are known to boost the immunity. So they may work in controlling eczema by reducing the immune reaction. Treatment with probiotics should be continued for at least 6 weeks to 3 months to see results.However, currently available probiotics show minimal difference in reducing eczema symptoms especially itching and loss of sleep.
Emollients (moisturizers) and topical steroids are found to be effective in controlling eczema along with antihistamines to reduce itching. Using these treatments in combination with probiotics will provide the best benefit for eczema. Adding probiotics to your diet or taking them as supplements can reduce the number of eczema flare-ups you get.
How should you start probiotics?
If you think of adding probiotics to your diet or take it as a supplement discuss with your doctor or a dermatologist first. Your doctor will help you in prescribing the best combination of probitocs and where to find it.
There are over the counter probiotic supplements. If you decide to use them, make sure to read the instructions and follow them accordingly. Always take the supplement with food because taking them on an empty stomach can give rise to side effects. Before going for supplements try to consume probiotic rich natural foods.
It is best to consult your doctor before starting probiotic supplements if you suffer from bowel conditions, other chronic diseases or a compromised immune system. If you take a probiotic supplement for the first time or change to another brand, you might experience certain symptoms like gas, diarrhea and heart burn until your body adjusts to the supplement. It will be beneficial if you start with a lower dose and gradually increase to full dose.
Topical probiotics for eczema
Research have also been done on topical probiotics to see how it affects the skin. Although this concept is still new, the research has so far been promising towards eczema. Topical probiotic strain namely Roseomonas mucosa can be helpful in treating eczema. This bacteria is found naturally on our skin. There are topical probiotic lotions produced using this bacteria. A study published in 2018 found that using Roseomonas mucosa containing lotion has been effective in reducing the amount of staphylococcus on the skin. Those who applied this lotion regularly, claimed that their severity of eczema was improved.
Another study published in Clinical, Cosmetic and Investigational Dermatology found that a lotion containing the probiotic Lactobacillus johnsonii significantly improved eczema clinically. Therefore various strains of Lactobacillus are found to be effective as topical probiotic treatment as they have the ability to reduce the staphylococcus bacteria on skin.
Small sample size is one of the main drawbacks in these studies. More research is needed to understand the impact of topical probiotics on eczema; whether there is actually a benefit.
Conclusion
Since the effectiveness of probiotics in treatment of eczema is not proven yet, it is important to note that we should not rely solely on probiotics alone as eczema treatment. As there are no increase of adverse effects, it can be used as complementary treatment for eczema. You may also benefit by strengthened immune system and improvement of your gut health by using probiotics. Research offers promising results.
References: