Eczema Support Groups and Associations across Globe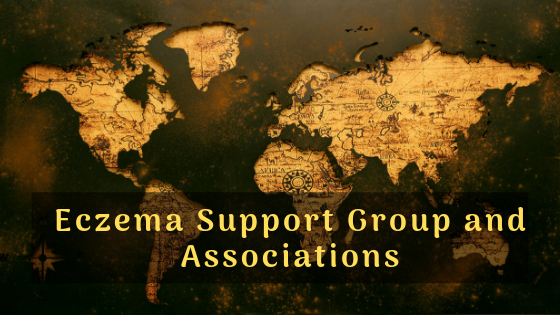 Reach the support group in your Location
Atopic Dermatitis also commonly known as Eczema is a skin condition characterized by itchy, red and inflamed skin. Eczema affects babies and kids more than adults. Atopic dermatitis is a chronic skin condition and tends to flare periodically due to triggers. There are some common triggers that flare Eczema but it seems that individuals are susceptible to different triggers.  Environmental and weather triggers affect large populations at the same time and that is why Eczema is more prevalent in some parts of the globe than others and flares more during certain seasons.  Parts of the world with a cold climate have a higher incidence of Eczema prevalence.
Eczema is not fatal but can severely affect the quality of living for sufferers. Also, there is no known complete cure for Eczema. Since Eczema is not considered a fatal disease it receives lesser attention from government-run agencies leaving sufferers to fend from themselves. As a result, there are a number of Eczema support groups and associations. These groups and associations are mostly non-profitable and aim to support Eczema sufferers with information and knowledge about living with Eczema and the various available treatments.
In this article, we have tried to list organizations that are available Globally and those from different countries where one can find support and advice for effectively managing their eczema.
1) Global Parents for Eczema Research

Created for and by parents of children with moderate to severe eczema, Global Parents for Eczema Research is an international group of parents and caregivers of children with moderate to severe eczema. It is focused on improving outcomes and quality of life for children with the condition. It is a virtual organization with members representing five different continents and 17 countries. If you are an eczema parent you can join their Facebook group to start a conversation.
2) International Topical Steroid Awareness Network

Founded in 2012 the International Topical Steroid Awareness Network, ITSAN, aims to raise awareness about a condition called Topical Steroid Withdrawal Syndrome (TSW syndrome), also known as Topical Steroid Addiction or Red Skin Syndrome. Topical Steroid Withdrawal Syndrome is a debilitating condition that can arise from the use of topical steroid creams to treat a skin problem. It is a critical condition for the junk of people especially those suffering from a chronic skin condition like Eczema.
The experienced Board members of ITSAN have either suffered from Topical Steroid Withdrawal Syndrome themselves or have known or cared for a loved one who has. Hence they are in a sound position to help and support the sufferers to take any effective action to recover as quickly as possible form TSW syndrome. The group fosters physician and patient education to support affected individuals.
If you or any loved one suffering from Topical withdrawal syndrome you can get in touch with them for support.
3) International Council of Eczema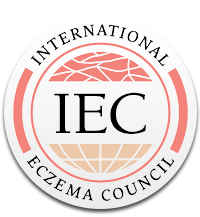 Headquartered at Chicago, USA International Eczema Council is a Non-Governmental International body that brings together Dermatology Experts on Atopic Dermatitis.  The IEC works towards the goal of promoting good caring practices for Eczema Patients, carry out advanced research, and disseminate evidence-based information on AD to healthcare professionals. 
 
It also collaborates with physicians, scientists, and stakeholder organizations across the globe to achieve the set goals, its councilors are spread worldwide in order to help patients in their respective regions.
4) National Eczema Association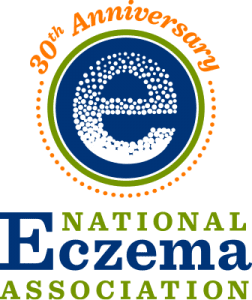 Based out of the USA,  The National Eczema Association (NEA) is a non-profit organization with a stated mission to improve the health and quality of life for individuals with eczema through research, support and education.  NEA claims to provide eczema sufferers the information they need to best manage their condition, while fast-tracking research towards better treatments and a cure. NEA is one of the comprehensive organizations doing an all-round work right from research, providing information, support and helping out eczema sufferers at the grass-root level. NEA claims to be dedicated to improving the lives of people suffering from Eczema 
Eczema Outreach Support exists to help families deal with the practical and emotional aspects of having a child with eczema.  We understand the impact the condition can have on the whole family, and we understand how isolating it can feel. Our vision is to see families with eczema flourish in a society where they can lead healthy and fulfilled lives. We offer a wide range of support, activities, and resources to help parents/carers and the child with eczema feel more able to cope with the ups and downs of the condition. 
6) National Eczema Society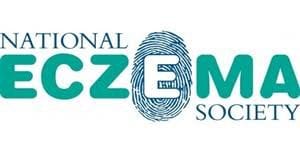 Formed in 1975, the National Eczema Society is a charity organization registered in England, Wales and Scotland, dedicated to improving the quality of life of people with eczema and their caregivers. The National Eczema Society aims to provide practical advice for treating eczema and to raise awareness about the condition. The organization works with children and adults who suffer from eczema by providing helpline and information services.  
7) Eczema Association Australasia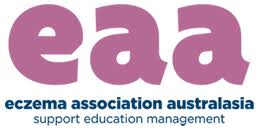 EAA is a non-profit organization dedicated to eczema sufferers in Australia and was founded in January 1994.  EAA aims to reach every Australian who lives with this disease. The Eczema Association of Australasia Inc supports and educates Eczema sufferers and caregivers, along with the wider community, in all aspects of Eczema and its impact. With a helpline number displayed on their website, they are just a call away for every Australian suffering with eczema. 
8) Eczema Support Australia 



Another group in Australia for Eczema Sufferers, Eczema Support Australia Ltd is a new and developing support network established and managed by volunteers.  Originally named Hands to Hold, Eczema Support Australia Ltd is registered as a Public Benevolent Institution and is an Australian registered charity and endorsed as a deductible gift recipient (DGR).  
Hands to Hold was inspired by a family with twin boys who have severe allergies and eczema.  Thanks to the initiative and drive of a friend, this family finally received wonderful community support, which has made all the difference.  All families and individuals dealing with these chronic conditions deserve our community support. 
9) Global Allergy & Asthma Patient Platform

The Global Allergy and Asthma Patient Platform, Austria abbreviated as GAAPP is a network linking organization established in 2009 with a common purpose to empower the patient and support the patient voice so that decision-makers in both the public and private sectors, in government and industry will be mindful of patient needs, desires, and their rights.  
The main interest of GAAPP is to support and improvement of the quality of life of people around the globe who have allergies and asthma. With a goal to help patients and their families through their journey with asthma and allergies work in concert with healthcare professionals, researchers and scientists, industry, and governments to further the aspirations of people with asthma and allergies. While based in Vienna, Austria, our Board is representative of all regions of the world with large and small groups.
10) The Eczema Society of Canada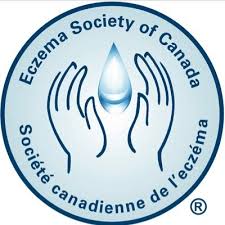 The Eczema Society of Canada is a registered Canadian charity dedicated to improving the lives of Canadians living with eczema. Working in the field of education, support, awareness, advocacy, and research in Eczema. With the mission of improving the lives of Canadians living with eczema, they offer patient and healthcare provider education, support volunteers across the country, and fund research efforts through a competitive research grant program.
11)  The Association of Psoriatic and Atopic Eczema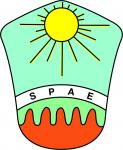 The support group in the Czech Republic is common for both Psoriasis and Atopic Dermatitis called SPAE. The Association of Psoriatic and Atopic Eczema (SPAE) is a voluntary, non-profit civic association. Primarily working with the Czech Academy of Dermatovenerology SPAE with an aim to promote an improved form of treatment for non-infectious skin disease, thereby improving the social-economic condition of the people suffering from this.
SPAE is open to all citizens affected by psoriasis, atopic eczema, and vitiligo. It openly invites professionals who can contribute to this cause. 
12) French Association of Eczema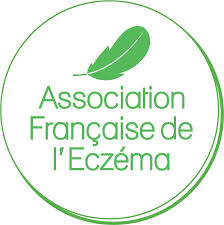 The French Association of Eczema is committed to patients and families suffering from Eczema since 2011. It includes patients with atopic dermatitis, chronic hand eczema, contact dermatitis, and other forms of eczema with an aim to help them improve their daily lives, through psychological support, information, education, or research.
The main goal of the association is to bring information to patients and their families in order to break their isolation. Their website in the local French-language goes a long way toward achieving this goal. 
13) Fondation Eczéma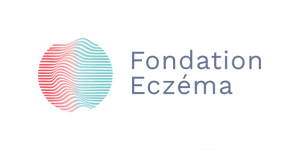 The Fondation Eczéma is a Corporate Foundation of Pierre Fabre Laboratories. The Foundation works to provide patients, families, and healthcare professionals with information on the different types of eczema, treatments, and ways to reduce the burden of eczema.
The founding members associate a close collaboration with scientists, doctors, patients, and their entourage by placing at their service this corporate foundation, exclusively devoted to atopic dermatitis.
14) German Allergy and Asthma Association (DAAB)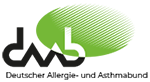 The German Allergy and Asthma Association (DAAB) was founded way back in 1897 as the first patient association in Germany serving the children and adults suffering from allergies, nutritional problems, respiratory or skin diseases for 120 years. 
 
The Association has a team of consultants from the field of nutrition, biology, chemistry, asthma, eczema and anaphylaxis trainer working for people who have allergies, asthma, atopic dermatitis or intolerance. 
 
For people suffering from Eczema DAAB provides counseling and shows them ways to get through the difficult phases and to extend the phases with good, calm skin trying to make their everyday life easier 
15) Israeli Association for Atopic Dermatitis 

The Israeli Atopic Dermatitis Association serves as a unifying platform for Eczema patients and their families with an aim to provide every patient with the most up-to-date medical knowledge and enabling them to build the most appropriate treatment plan. 
The association works with the health communities in Israel and around the world, to raise awareness about the right treatment of skin disease. Improving the quality of life for Eczema patients so that they lead a normal life is a stated goal of this association.  
16) Eczema Society Kenya (ESK)
Eczema Society Kenya is a Facebook group founded in 2015. The group's motto is creating awareness on Eczema, its management, and creating a platform for people affected to share ideas thus making lives bearable for the eczema sufferers in Kenya. With a lot of activities and events, the group brings together people to disburse the valuable information related to eczema. People can join their Facebook group and become a member to avail and share valuable information.
17) Malaysia Eczema Support Community 
Malaysia Eczema Support Community MESC is a Facebook-based platform. The members of this group provide evidence-based information and support eczema sufferers by answering their queries. They also do the vital job of raising awareness about the needs of Eczema sufferers.
MESC is backed by dermatologists, immunologist/allergist, and medical and health professionals. The group is open to the public and anyone who is interested in getting Eczema advice can join the group. 
18) Malta Eczema Society 

The Malta Eczema Society was set up in 2001 to help those with eczema and their families. The group was established after feeling the need for it in the country like other nations where eczema is prevalent.
The society aims to help by providing support, information and practical advice via public talks and other activities and to increase awareness about eczema and the problems it may cause. 
19) Eczema Association of New Zealand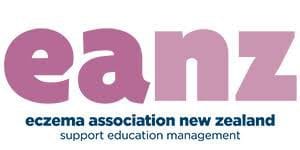 Established as an individual body in 2015 The Eczema Association of New Zealand (EANZ) is part of an independent not-for-profit Australasian wide organization.  
The Eczema Association of New Zealand Inc supports and educates Eczema sufferers and caregivers, along with the wider community, in all aspects of Eczema and its impact. It offers a membership where an individual can avail of different facilities. 
20) The Psoriasis and Eczema Association (Norway)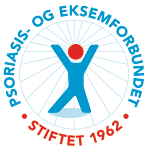 Founded in 1962 Psoriasis and Eczema Association is a nationwide interest organization in Norway for people with psoriasis, atopic eczema, other skin diseases, and psoriatic arthritis. The Organisation has approximately 5000 members which are further divided into 19 counties and 45 local teams.
The Organisation works towards its key objective of disbursing knowledge and educating the crowd about the conditions and treatment method for skin diseases especially eczema and psoriasis. This apart their objective drives towards ensuring that every effected individual should avail of proper treatment and also works on new researches in the field.
One can be a part of the team to help the cause of eczema or can become a member of this group to get support related to the mentioned skin diseases.
21)EczémaQuébec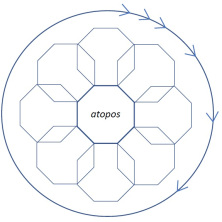 Eczéma Québec  is a network of doctors, nurses, allied health care professionals, trainees and patients under The McGill University Center for Excellence for Atopic Dermatitis (COE AD) that includes:
• Jewish General Hospital
• St. Mary's Hospital
• McGill University Health Center
22) Dermatology Society of Singapore

Founded under the umbrella of Singapore Medical Association way back in 1960 The Dermatological Society of Singapore got established as an independent society in 1972.  
The Society conducts various activities to achieve its objectives of advancing the knowledge and practice of dermatology, promoting research in dermatology, promoting regional and international co-operation in dermatology, acquiring and publishing literature and scientific works, it also organizes conferences, seminars, conventions as one of the major role of the society is providing continuous medical education for medical practitioners in the field of dermatology. 
23) Atopika
Atopika is an Institute in the Republic of Slovenia located in central Europe dedicated to Educating, Counselling, and Support for Patients with Atopic Dermatitis. The institute was founded by Tina Butcher to share her knowledge and personal experience with parents of children, adolescents, and adult patients with atopic dermatitis. 
The founder also Counsels (in person and through social networks) and educates people based on the latest scientific knowledge, with the aim of alleviating disease symptoms and improving the quality of life of the patient and her family.
The Institute also works in raising public awareness of the disease and on prevention of discrimination and stigmatization of Eczema sufferer
aha! Swiss Allergy Centre is an ISO-certified non-profit foundation, that is active throughout Switzerland which is recognized by ZEWO. The Centre excels in the field of allergy and focuses on the reactions of the airways, digestive system and skin to environmental irritants.
The Centre offers a range of services right from advising individuals and training courses through to prevention projects and campaigns for the population at large. These offerings are made possible by our widespread network and close cooperation with leading experts and professional bodies in the relevant spheres.
aha! Swiss Allergy Centre supports the people affected by allergy across the country which is more than 3 million people by providing them valuable information. This information is intended to help people get back to their normal and happy life.
25) The European umbrella organization for psoriasis movements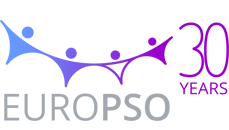 Founded in November 1988 The European umbrella organization for psoriasis movements (EUROPSO) is a federation of psoriasis patients' associations based in the geographic region of Europe.  
As an umbrella organization and as a Member of IFPA they work closely with the worldwide psoriasis movements – the International Federation of Psoriasis Associations (IFPA), the United States-based National Psoriasis Foundation (NPF) and to the Nordic Psoriasis alliance (NORDPSO).
They work towards raising awareness of the psycho-social, medical and financial needs of psoriasis patients, and influence political and administrative policy and decision-makers.
So that concludes the list wherein we tried to give maximum information about the different supports groups and associations that help in improving the lives of people with eczema and their caregivers.